Simple pleasures – we think that we've discovered the perfect apron.
We just love these new arrivals truly practical and stylish too. And with two useful patch pockets, they're great for stashing away everything from scissors and string to packets of seeds and dog treats.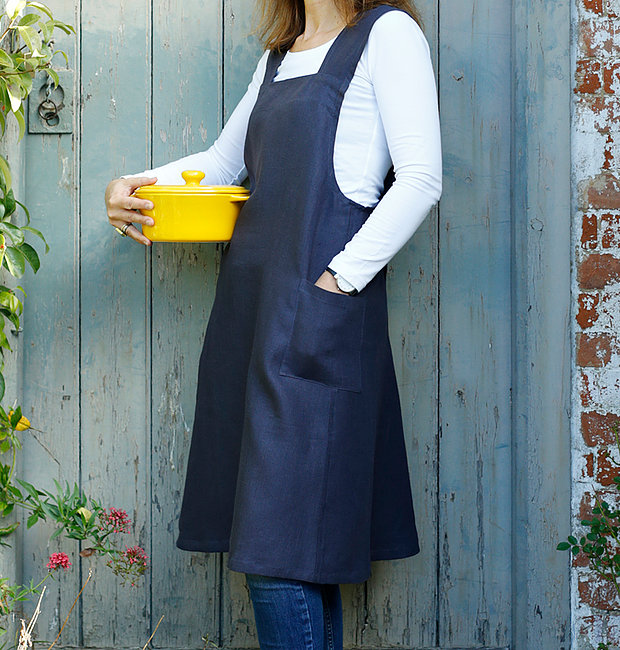 In pure linen, the aprons are stylish and elegant and have featured in Country Living Magazine.
Available in three gorgeous colours; Tulip Yellow, True Navy and French Grey, with no strap around the neck and nothing tied around the waist, our cross back linen aprons are quite simply the most comfortable thing you can wear.
We have been wearing these instore and have found just
 how practical and versatile they are – great for gardening, cooking, flower arranging and even walking the dog!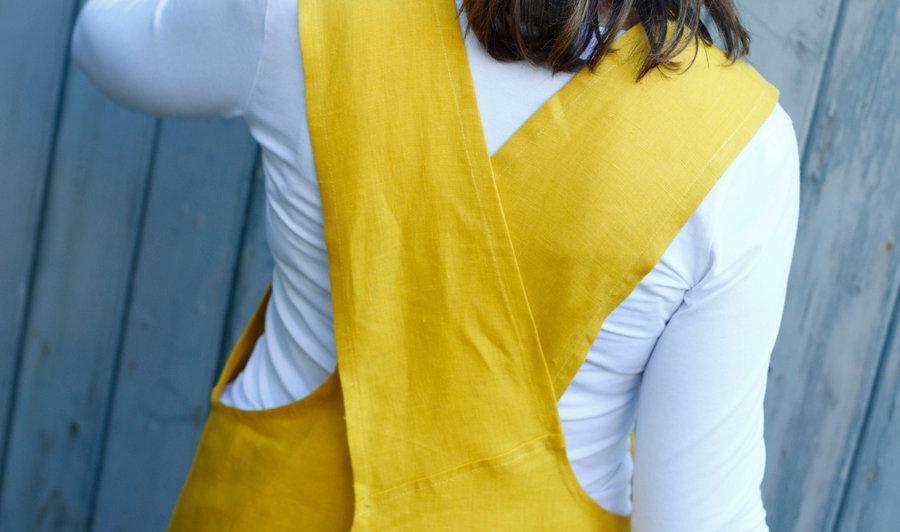 Brilliant one-size fits all design – with plenty of fabric around to suit all shapes and sizes and sensibly proportioned arm holes for ease of getting it on and off!